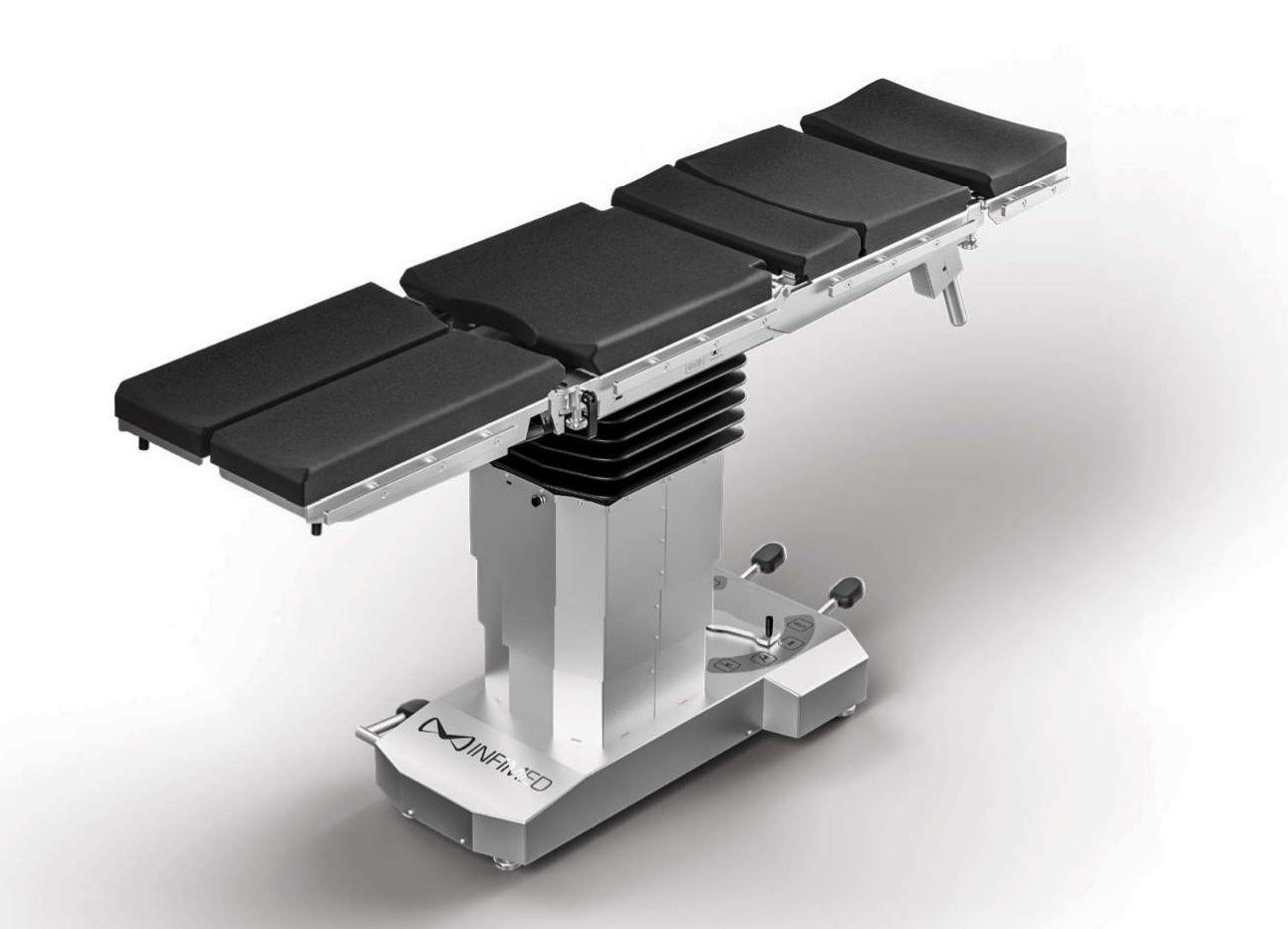 Show Catalog
5
sections with antistatic Mattress Made of Polyurethane foam

.
Powered by hydraulic system that operated by foot to avoid infection
.
Full length C-arm radiolucent
.
Pneumatic gas spring adjustment system to set a required position
.
3
Antistatic casters with central break

.
Head rest & foot rest are interchangeable
.
Built in X-ray cassette tunnel
.
Can load weight up to 200 kg
.