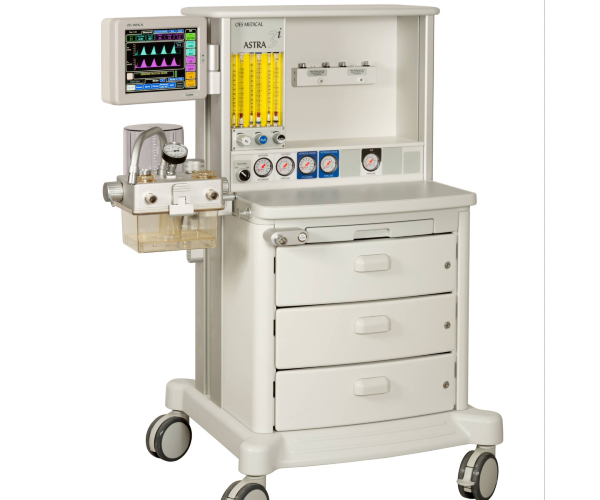 Show Catalog
Suitable for adult and pediatric.
Gas supply: O2– Air
Double vaporizers England
 Agent:  Isoflurane, Sevo, Halothane
10,4" TFT touch color display.
Integrated CO2 absorption System autoclavable.
Common gas outlet (CGO) with emergency oxygen flush and breathing circuit hook. In addition there is On/Off pneumatic switch.
Ventilation modes:   Manual, Spontaneous, volume, Pressure Sigh, IPPV, SIGH, PCV, PSV-PLUS, SIMV, SMMV.
Can add patient weight and sex.